PS3 controller does not work via Bluetooth
Hi. I have a small problem when using Shibari, and that is that I cannot use my ps3 controller via Bluetooth, but the usb cable works perfectly. When trying to use the controller with Bluetooth, it is recognized by my computer as "Xbox 360 controller for windows'", but it does not recognize button presses. I am attaching a screenshot of Shibari.
I use a notebook for this.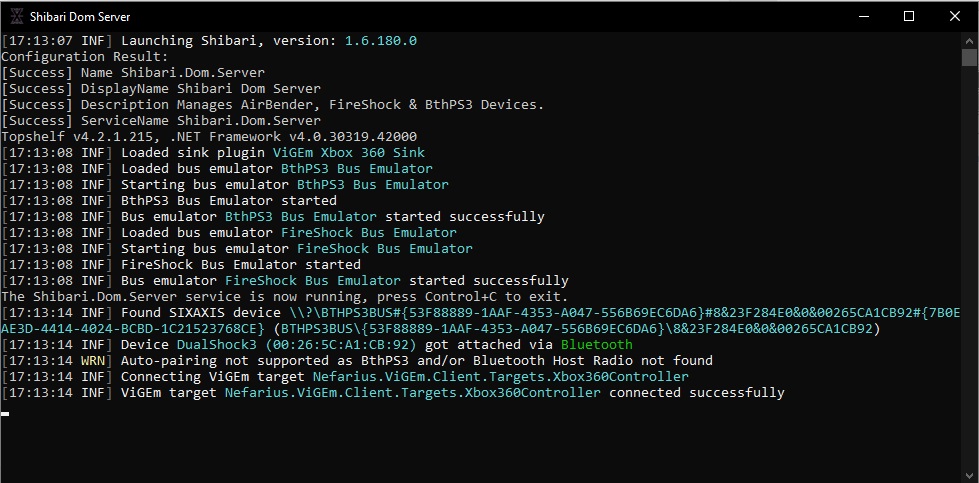 posted in Discussion and Support